Health, safety and wellbeing
Keeping our people safe and protecting and improving both their mental and physical wellbeing are the most important factors for us in going to work.
We start with asking ourselves: 'What do we need to do? Where are the risks? How can we protect the environment, our people and product to deliver the works in a safe, straightforward, collaborative, sustainable and efficient way?"
That is where our leadership, processes, procurement, design, learning, and development come in. We utilise Computer-Generated-Images (CGI's) to plan, showcase and communicate the minimum standards - images that feature legislative elements, equipment and lessons learnt that aid us to continuously improve.
Safe Home Every Day (SHED):
While we've always had a robust health, safety and wellbeing culture – in line with our strong, caring family values – in 2009 – when we began our works at the London 2012 Olympics, we made a conscious effort to take our health and safety efforts to a new level. That's when we introduced our SHED programme. SHED embodies our ethos, it represents how we believe in always doing things the right way.
With the introduction of SHED, we shifted and evolved our mindset to focus on eliminating risks, and therefore preventing incidents before they can occur. With SHED, it's no longer only about following industrywide processes on how to carry out construction safely on sites, it's also about conducting our own thorough pre-planning procedures that allow us to establish and deliver the best methods to complete our projects as risk-free as possible.
Our core emphasis is to safeguard and protect our teams by preventing and minimising the likelihood of risks through the implementation of safe processes, the provision of correct equipment, the establishment and maintenance of safe working environments and the creation and following of in-depth guidelines.
SHED looks very different than many other health, safety and wellbeing initiatives across the construction industry. It is much more than simply placing posters around our sites, or one-off training programmes, it's ingrained in everything that we do, it's a vital part of our wider culture and represents who we are and what we stand for.
Our overall aim is to spread the SHED message, in a meaningful way, to each and every one of our team members across the Carey Group. We would also like to push the mindset, throughout the industry at large, that no project is worth the risk of cutting corners. There is no expiration date on SHED - as long as we continue to follow its principles in our work and in our daily lives, there is no end to the benefits that we can all experience.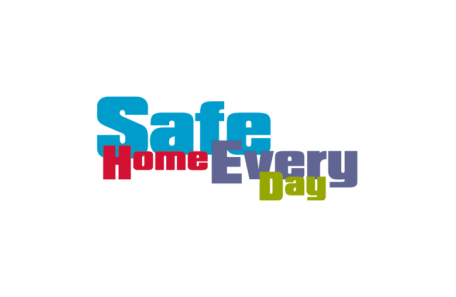 SHED is based upon the empowerment of our teams to voice their opinions, concerns and suggestions, and to know that they will be listened to and acted upon. Through SHED, we are able to continuously elevate our approach and fulfil our safe home every day objective.
Our stakeholders are a vital 'reality check' for us. For example, we relish in the challenging conversations with our certification partners to re-calibrate and reflect. We are not about collecting certificates for wall decorations, it's what the certificate stands for that is important. Our business management system is certified to ISO9001, 14001 and ISO45001.
There is nothing we are ever asked to do, which is more important, that we can't take the time to do it safely.